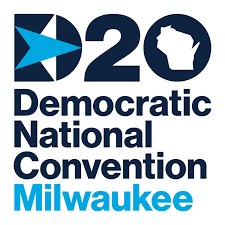 The 2020 Democratic National Convention is an upcoming presidential nominating convention scheduled to be held August 17–20, 2020 at the Wisconsin Center in Milwaukee, Wisconsin.
Watch the Convention
Tune in to the 2020 Democratic National Convention from August 17-20, happening from 6:00 to 8:00 PM PT every night! https://www.demconvention.com/watch-the-convention/
Democratic National Convention Schedule & Speakers
https://www.demconvention.com/schedule-and-speakers/
Ridin' With Biden
Rural Council Meeting
RSVP
Please take a moment to RSVP for the Rural Council Meeting as part of convention programming on Tuesday, August 18 from 11:00am – 12:30pm Central Time. The meeting will feature special guests, Members of Congress, rural candidates from across the country and so much more. You don't want to miss it!
Rural Americans for Biden 2020 Democratic National Convention watch party!
Pre-Program on Tuesday, August 18 at 5:30pm PT which will precede the main Convention Program Watch Party from 6:00-8:00PM PT.
Join rural supporters across the country to watch the Democratic National Convention! Please join us for a special pre-program event at 8:30pm ET/5:30pm PT featuring Senator Jon Tester, DCCC Chairwoman Cheri Bustos, and Dr. John Boyd Jr. from the National Black Farmers Association.
Please register for the Zoom information here: https://zoom.us/webinar/register/WN_cgt8nr3fTByi1QKGMdV88w.