When:
August 23, 2021 – August 29, 2021
all-day
2021-08-23T00:00:00-07:00
2021-08-30T00:00:00-07:00
Contact:
California Democratic Party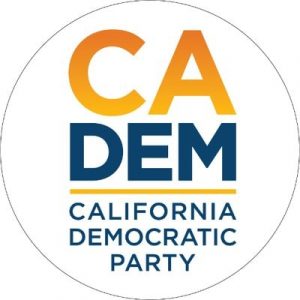 The 2021 Summer Executive Board will be held virtually August 25 – 29, 2021 through the CDP's Zoom Account on a virtual platform that integrates with Zoom.
Date: Wednesday, August, 25 – Sunday, August 29, 2021
Tentative Agenda: TBD
PLEASE NOTE – REQUEST FOR ACCOMMODATIONS!
For those requiring American Sign Language (ASL) Interpreters, Real-Time Captions (CART), or any other specific ADA requirements please complete the Accommodations Request Form Thursday, August 12, 2021, at 5:00pm, for CADEM staff to make the necessary arrangements.
REGISTRATION OPEN NOW!
Opens: Monday, July 12, 2021
Closes: Thursday, August 12, 2021 closing @ 5:00pm promptly.
E-Board Meeting Date: Wednesday, August 25, 2021 – Sunday, August 29, 2021
Caucus Meetings: Monday, August 23, 2021 – Saturday August 28, 2021 (All CDP Caucus meeting are free to attend, no EBoard credential required)